FEATURES
Rugged Design Application – Designed specifically for the locomotive work environment, the SAL system uses electronic components designed for severe vibration, shock, and thermal loads. Extremely rugged connectors are used to connect the locomotive control wiring harness to the SAL microprocessor rack system.
Modular Architecture – The control modules are mounted in a shock resistant rack, allowing the system to be customized for specific locomotive retrofits. Only the necessary locomotive control modules need be installed because the modular enclosure can be easily upgraded in the future.
Pre-Wired Control Panels and Harnesses –The SAL control system can be provided in pre-wired panels that allow and quicker installation. In many applications, the pre-made harnesses include virtually all low-voltage wiring, making setup even easier.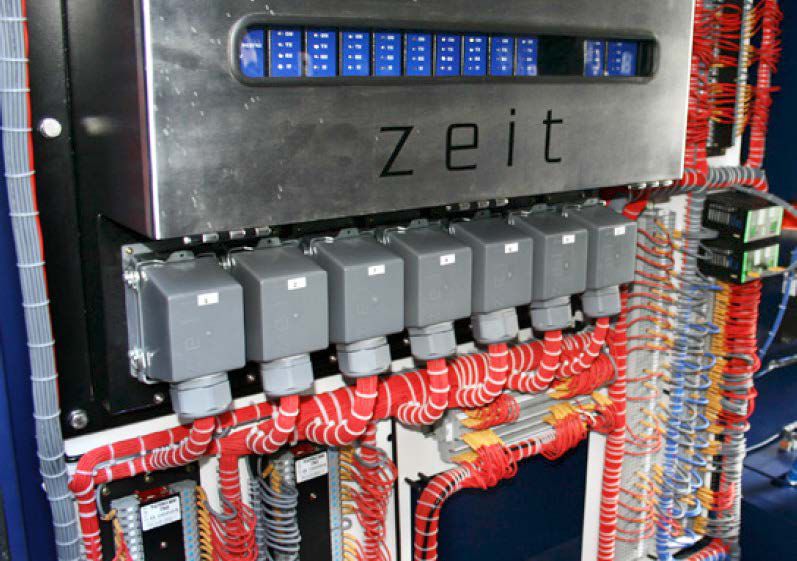 Display System – The color touch screen panel is the operator interface for tracking locomotive performance and troubleshooting. Locomotive and engine performance parameters can be displayed real-time during operation or load test (on applicable locomotives).
Telematics – An optional telematics package provides locomotive tracking and remote locomotive diagnostics, allowing the locomotive to be tracked from the office through secure internet-based services. Additionally, remote diagnostic services and technical assistance plans are available.